Since 1922, Theatre Tulsa has existed to Strengthen our community through the power of theatre. A bold mission, but one that would simply not be possible without the generous support of our donors, sponsors and patrons. Give now.
Thank you for giving to Tulsa's finest local theatre.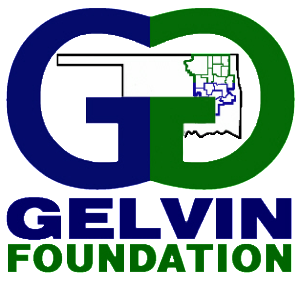 Sponsoring Organizations
American Association of Community Theatre
Arts and Humanities Council of Tulsa
Arvest Bank
Celebrity Attractions
Frank and Diane Murphy Family Foundation
The Gelvin Foundation
George Kaiser Family Foundation
G.L. Brennan Foundation
Heckenkemper Family Foundation
Kathleen Patton Westby Foundation
Kendra Scott, LLC
Kevin and Annette Murray Family Foundation
Maxine and Jack Zarrow Foundation
National Endowment for the Arts
NORDAM
Oklahoma Arts Council
Oklahoma Community Theatre Association
ONEOK
River Parks
Selser Shaefer Architects
Shubert Foundation
Ted Sherwood and Associates
Tulsa Performing Arts Center Trust
Wegener Foundation
Williams Companies
2017-2018 Theatre Tulsa Centennial Society
Producer Giving Level
Brooks Bingman
Jana Bingman
Kathleen Briggs
Evelyn and Al Colby
Randy Heckenkemper
John Orsulak and Patrick Hobbs
Dave Johnson
Robert J LaFortune
Rick Moderow and Paula Neal
Jay and Sara Phoenix
James T. and Kathleen Phoenix
Kendra Scott
David Sharp
Susan Smauder
Donny Smith
John and Maggie Szafranski
John and Debbie Robson
Barbara Turner
Diane and David White
Lead Role Giving Level
Dennis and Suzy Bunday
John Burns
Suzie Bynum
Mayor G.T. and Susan Bynum
Steve Easley
Meredith and David Hilliard
Liz Hunt
Annie Kirchner
John and Jennifer LaFortune
Steven Landgarten
James Monroe
Hugh and Kristin Robert
Teresa and Brian Nowlin
Kathlyn C. Smith
Kimberly Wall
Krista White
Edward Yob
Supporting Actor Giving Level
Jennifer Austin
Darrin, Amy, and Reese Buchert
Hunter Howe Cates
Melissa Childs
Brock Goleman
Matthew Griffin
Ken and Stephanie Harwood
Barbara Hasbini
Phillip Hill
Annie Kirchner
Robert LaFortune, Jr.
Gay Miller
James Monroe
Dona Frank Morris
Maurine Perry
Chad and Shelley Phillips
Mike Pryor
Cathryn Render
Donny Smith
Andrew Templeton
Pete Youtsey
Cameo Giving Level
Jen Alden
Linda and Phillip Berrey
Sara Brobston
Martin Brody
Trace Burchart
Jeffrey Bush
Christi Carnahan
Laura Dossett
Raymond Feldman
Ashley Fuller
Brock Goleman
Joseph Gwartney
Bonnie Hackler
Charlene Hanlon
William Ivy
Lisa Kelly
Eileen Kenney
Jarrod and Leaha Kopp
Nancy Lassiter
Brent Laughlin
Jan Lovelace
Susan M. Lugar
Amy Main
Brad McCoy
Margaret Monsour
Sebastian Paden
Dan and Barbara Pollard
Catherine Ratliff
Cathryn Render
David and Janet Riggs
Richard and Amy Rule
Shona and Avery Scott
Ruth Seefeldt
Mary Sheenan
Bob Soucek
Vern and Lisa Stefanic
Georgia Snoke
Larry and Linda Vorba  
Cathleen Woods
Robert Young
Jacquelyn Zehren
Bryne C. Zuege
All Wood Products, Inc
Tulsa Reparatory Musicals
Supporters
Michael and Sally Barnes
Thomas Bates
Tom Berenson
Loretta Bertalot
Amy Best
Brian Brouse
Kristi Burns
Tami Clark
Dan and Judy Cunningham
Karen Delmer
Jerry Davis
Robert and Pamela Farris
Trina Fowler
Ashley Fuller
Mindy Galoob
Christine Gruszecki
Diana Henderson
David and Barbara Jenkins
Deborah Johnson
Michelle Kelly Lindroth
Donna Merkle
Jacqueline Moss
Jenni Monaghan
Jackie Peters
Donna Prigmore
Laura Reeder
Thelma Riggs
David Rubio
Glenda Silvey
Beverly Sipes
Laura Skoch
Colleen Stiles
Tim Swanson
Susan Swatek
Norah Sweeney
Jennifer Todd
Teresa Valero
Conor Yob
Virginia Young
Board of Directors
Hunter Cates, President
Debbie Robson, Treasurer
Kristin Harding Robert, Secretary
Kristin Fisher
Tia Juby
Lisa Marie Kelly
Jay Krottinger
Rick Moderow
Josh New
Hugh Robert
Donny Smith
Norah Sweeney
Diane White
Advisory Board
Ken Busby
Susan Bynum
Mark Frie
Barbara Hasbini
Pat Hobbs
Ed Payton
Tim Phoenix
JP Szafranski
Theatre Guild
Peter Brennen
Travis and Katie Burchart
Darrin and Amy Buchert
Yannah Cormier
Chad and Shelley Phillips
Trina Fowler
Fletcher and Mandy Gross
Renee Herndon
Lisa Hunter
Tasha McCabe
Cody McCoy
Annette LaFortune Murray
Catherine Ratliff
Karlena Riggs
Krista White
Robert Young